The Carlson Story
Ray Carlson and Associates, Inc. has been surveying and mapping the North Bay since 1976. As a premier land consulting firm located in Santa Rosa, we offer vast knowledge and a keen understanding of the land throughout Sonoma, Marin, Napa, Lake and Mendocino Counties.
With knowledge and records of over 5,000 land parcels, we know original survey lines and monuments used by previous surveyors and we have a great rapport and history with agencies in order to complete your project. At Ray Carlson & Associates, we are always on the leading edge of surveying technology to ensure the highest possible professional service.
Our innovative approach to surveying includes being the first surveying firm in Sonoma County to own Global Positioning Satellite (GPS) surveying equipment. Our Geographic Information System (GIS) can track your land in layers; from where you buried your irrigation, electrical, and phone systems to the type of vines in a vineyard and can even include a report of the yield per field.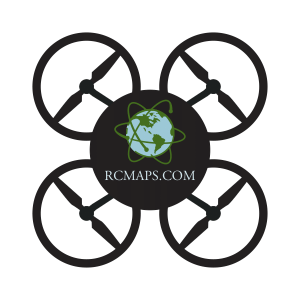 Our newest asset for surveying and GIS is a drone (small unmanned aerial vehicle – UAV). With this new technology, we can survey and gather more data than ever before. We are a dedicated team of professionals tuned into the land and the communities upon it. We invite you to make Ray Carlson and Associates your professional choice for all your GIS data management and surveying projects.
We have surveyed or mapped over 5,000 properties all over the North Bay.
Our Mission
Ray Carlson & Associates, Inc. has an ongoing commitment to: provide superior customer service; support our professional, highly trained staff; and produce quality land survey and data management products for our clients through a combination of experience, innovation, technology and honest communication.
We truly are Mapping for a Better World.
Affiliations

Ray C. Carlson
P.L.S. #3890, President
rayc@rcmaps.com
Ray Carlson was raised in Boonville, California and has been surrounded by the beauty of the wine country most his life and owns his own vineyard. He has fostered a deep connection and a respect for the land that is matched by his and the staff's concern and commitment to community.
Bob Muollo
P.L.S. #7786, Professional Land Surveyor
bob@rcmaps.com
Bob received his California Professional Land Surveyor's license in 2001 and joined Ray Carlson & Associates, Inc. in 2007. With over 27 years of experience as a Lead Field and Office Surveyor for private surveying companies in Sonoma County. Bob still loves the office/field experience needed to complete each project.
Walter Moody
GISP, GIS Manager
walter@rcmaps.com
Walter was born and raised in Monterey Bay where his love for the outdoors led him to a degree in Forestry in 1991. Since then he has used GIS, GPS and Remote Sensing in Forestry, Agriculture and Land Surveying. Walter has his professional GIS Certification -one of only a handful in the Sonoma County. As the GIS Manager for Ray Carlson and Associates, Walter's job is to create, manage and market GIS services. His highest interest is in problem solving and practical applications of GIS technologies to improve land use, stewardship and value.